Main Hall seating chart
Valuing the importance of
both comfort and soundThis hall places significance on sound at its truest level as well as booming acoustics
through use of Japan's first hung acoustic reflectors.
Featuring an orchestra pit, various performing arts such as operas, ballets,
and musicals can be accommodated.
Seats are semi-reclining as your comfort is a top priority.
Seating chart
B1F
First floor seating (Front)
1F
First floor seating (Rear) / Balcony seating
Capacity: 1,200 people
(1,186 for fixed seats)

First floor seating: 658
(512 when using the orchestra pit) /
Accessible space: 14 / Caregiver seating: 7
Second floor seating: 429 / Balcony seating: 92
Note:
The second floor of the Main Hall can only be accessed by stairs.
Hall features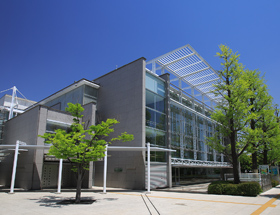 Outside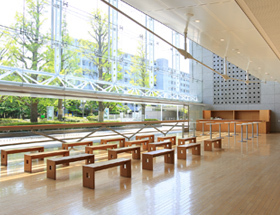 Foyer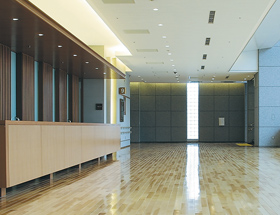 Coat check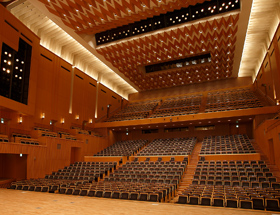 Seating
Accessible space
In the 13th row of the first floor center seating is a wheelchair-accessible space for 14 in addition to 7 seats for caregivers.
Note:
Seat numbers: No. 7–27 in the 13th row on the first floor with Nos. 12, 13, 15, 17, 19, 21, and 22 available for caregivers.
Buffet
A buffet offering drinks and light snacks is available in the foyer.
Note:
The buffet may not be available depending on the organizer.